Testing the modern Cloud Web Application deployment (containers and microservices)
You should be asking yourself "Does my testing firm really understand my tech stack? Are they really going to scrutinise our ability to be cyber resilient?"
High profile website deployments need to leverage the elastic nature of public cloud technology. Modern applications today are most likely designed as micro-services with containerisation for speed of deployment and operational management. The environment is also likely to be auto-scaling. This means that the environment scales to accommodate the load.
There are some other quite fundamental differences between these modern web apps and the ones that are a few years older.
The older ones probably lurk at the edge of your physical data-centres, internal networks and could possibly be in your public cloud environment if they were migrated in a lift-and-shift manner when everyone was all gung-ho about cloud adoption.
For further information download the complete report below.
Get the full document here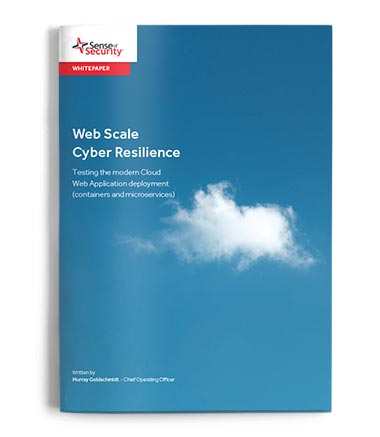 If you need assistance with fully understanding this report or would like to chat further about your security needs, our specialists consultants are here to help you. Please
contact us
today.