Sense of Security
Cyber security services
Our sector-leading cyber security services help you meet and respond to the daily cyber security challenges. You can rely on our deep, practical cyber security knowledge and the expert services we provide.
Your information assets
and systems are at risk
Information is one of your business's most important assets. But unfortunately, information is vulnerable to cyber-attacks.
The number of cyber-attacks occurring in Australia is increasing each year. Cyber-attacks cause significant losses to your information assets, business and reputation.
From technology to data, governance to culture, we work with you to take a comprehensive and pro-active approach to implementing your organisation's cyber resilience strategy.
With Sense of Security as your cyber security partner, you can protect your valuable information and IT systems and mitigate against cyber-attacks.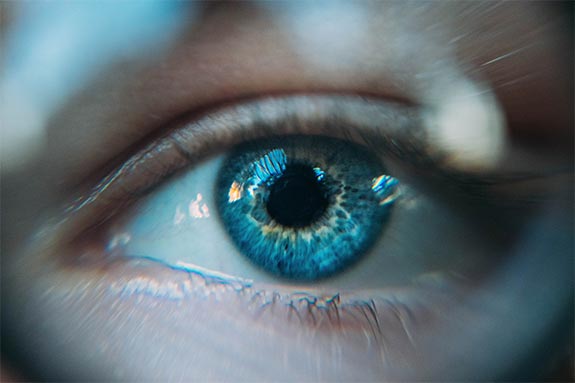 Cyber security vulnerabilities
Cyber-attackers look to exploit any security vulnerability they can find, and more specifically one that will yield that highest value outcome for the lowest time and cost.
Vulnerabilities exist at many layers in your organisation: your physical locations, your presence on the internet, the applications you have published and the ones you consume as well as those of your employees and suppliers.
Cyber-attacks are increasing in number and becoming more sophisticated.
As technology evolves, your business must keep its information security, risk, data and supply chain management practices and processes up to date.
It's more than just having protection. Today your organisation needs to have a system that:
Anticipates
Protects
Detects
Reacts
Responds, and
Repairs
Cyber-attackers look to exploit any security vulnerability they can find, and more specifically one that will yield that highest value outcome for the lowest time and cost.
Cyber incidents and threats include:
Cyber-attacks or espionage
Attacks cause major disruptions and down time, while cyber espionage compromises sensitive information.
Ransomware
This is malicious software that enters your system and blocks access until large sums of money are paid.
Insider threats
Careless employees or policy violations could lead to security breaches or malicious attacks.
Hacktivism
When hacking is seen as a form of activism, attacks are made to further a political cause.

Our full list of Cyber
Security Services
Defend against cyber
security incidents
Ensure your technology is securely designed, integrated and operated.
As the leading Australian pure-play cyber security advisory, Sense of Security will assist your business with its unique security needs.
With Sense of Security's cyber security services, you'll:
Understand threats to your business and vulnerabilities in your defences
Get well-designed and effective security solution design
Meet your compliance and policy commitments, and
Train your team on world-class cyber security best practices.
Our expertise is
your advantage
When you choose Sense of Security, you get a leading consultancy with a proven track record. We partner with you to provide a customised service that addresses your unique security needs.
With decades of industry experience, Sense of Security is:
Industry recognised
We hold a long list of industry accreditations, and are a proud CREST Certified Registered Tester and Amazon Wed Services partner.
Thought leaders
Our self-funded laboratory conducts cutting-edge research. We frequently publish white papers, and our expert consultants are regularly invited to speak at industry conferences worldwide.
Experienced
We deliver security solutions for major Australian and international organisation across a wide range of sectors. We also work with Australian local, state and federal governments.
To discover more about our cyber security services speak to one of our trusted
cyber advisors
Despite investment in DDoS mitigation, testing solutions is seldom on ...

30 September, 2020

We are pleased to announce that three of our Sense of Security team me...

07 September, 2020

Educating your staff is key.  When your staff are trained to identify ...

15 June, 2020
Sense of Security are industry leaders in advisory solutions for managing
Governance, Risk & Compliance.
View a full list of our advisory services

here

.