Cyber Security Services
External Network Penetration Testing
Navigating how best to protect data and personal information in the face of increasingly sophisticated cybersecurity threats is now at the forefront of doing business. Through our External Network Penetration Testing, we determine the extent to which a network can thwart attacks from the Internet by challenging your exposure to common vulnerabilities and exploits on your infrastructure, operating systems, and applications.
External Network Penetration Testing – ENPT
An external network penetration test is performed from the position of an external attacker with limited knowledge of the network infrastructure and systems.
The goal is to identify vulnerabilities in any hosts or devices that are accessible from the Internet within the IP block tested. The footprint of an organisation also extends beyond the IP Address ranges supplied to them by their ISP. Considering that many businesses have outsourced arrangements for web hosting, have or are in the processing of migrating to cloud based email (Office 365/G Suite) and consume a range of enterprise cloud products including public cloud (AWS, Azure, GCP etc) it becomes imperative to have a broader view of the risk profile of the business.
Sense of Security can run intensive information gathering exercises to determine the public profile of your business including the key staff and suppliers that form part of your ecosystem.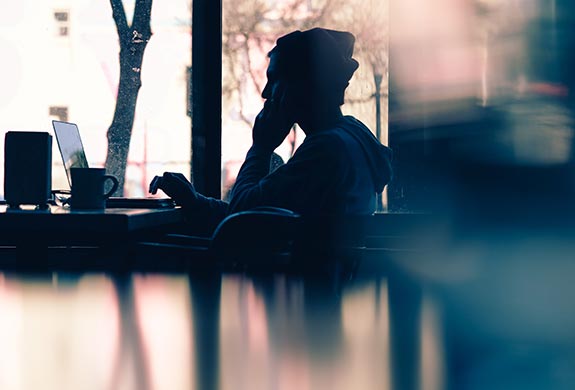 Defence through external penetration testing.
An external network penetration test  will determine actual vulnerabilities against defined and real threats (threat intelligence-based testing) and will provide the following outcomes
Improves your security posture (whether regulatory/compliance driven or the increasing threat of cyber-attacks) to reduce the impact and frequency of security incidents
Include scorecards against leading benchmarks where relevant. e.g. ACSC Essential 8
Identify the extent to which your perimeter is augmented by suppliers and outsourcing arrangements and consumption of cloud products
Provides a security roadmap and action plan detailing how to resolve issues; and
Creates a significant level of confidence in the security of your Cyber Security environment through increased awareness of the need for appropriate technical and governance controls
Sense of Security is the leader in security testing in the region.
We publish a range of research led papers including:

Ensure you have continuous robust defences from outside intruders.
Speak to one of our trusted highly skilled security consultants on 1300 922 923 or make an enquiry today.