Industry experts
Australia's trusted cyber security advisor to government
Our Sense of Security team are highly regarded specialists in cyber security. For nearly 20 years, we have partnered with all levels of government, working on a range of high-security issues. In a shifting landscape, we help government stay one step ahead of data protection and cyber risk.
Working at all levels of government
In the ever-evolving environment of cyber security, Sense of Security is trusted by Australian, state and local governments to help keep our nation's data secure. We work to the highest levels of compliance with mandated policies.
We are an endorsed supplier to the Australian Government, as well as State and Local governments. Many suppliers to government work with us because we understand both corporate and government needs.
Since 2017, we have been working with the Department of Foreign Affairs and Trade.
Federally, we have worked with most departments and many agencies, including the departments of:
Prime Minister and Cabinet
Defence
Industry, Innovation and Science
Infrastructure, Regional Development and Cities
At a state and local level, we participate in the following sourcing arrangements:
NSW Government ICT Services Scheme 0020 and the Core & Agreement (Registered and Advanced Registered)
Victorian Protective Data Security Standards (VPDSS)
Queensland GITC Agreement with the State of Queensland
South Australian Government Cybersecurity Portal
Premier and Cabinet, Tasmania GITC Specialist ITC Services Panel
The Victorian Government eServices Register
TNSW Local Government Procurement: LGP115 IT&C Products, Services & Consulting, and
Queensland Government Information Security Policy (IS18:2018)
Department of Education, Queensland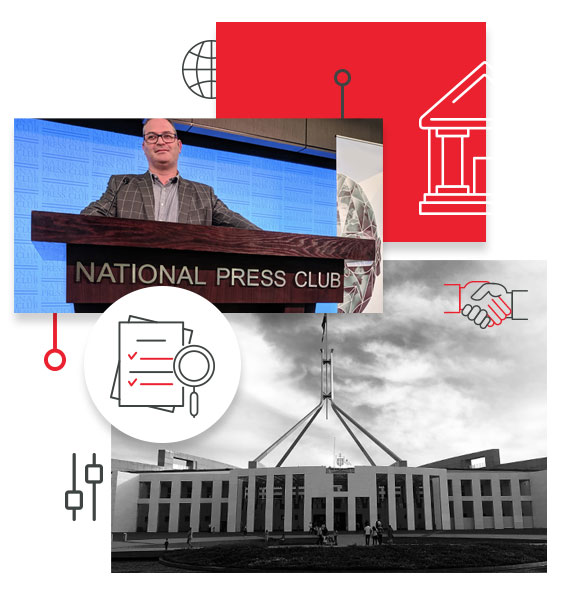 We support agencies to comply with:
Australian Cyber Security Centre (ACSC) Essential 8
NSW Cyber Security Policy
Victorian Protective Data Security Standards (VPDSS) and
Queensland Government Information Security Policy (IS18:2018).
Securing our government, securing our nation
We are trusted providers of cyber resilience, information security and risk management services.
Our team has many years' experience working with government departments (and suppliers to government) on data protection, information security management and compliance. We can work with your business on an ongoing or retainer basis.
Some of the services we offer include: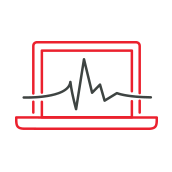 Cyber health check
Our cyber health check is a valuable tool in assessing your organisation's cyber risk, developing a cyber risk management policy and building cyber resilience.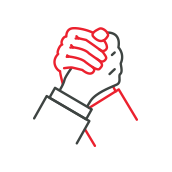 Red team
Red team exercises are the most rigorous test of your security systems. Sense of Security's red team think like real attackers to find any weaknesses in your controls.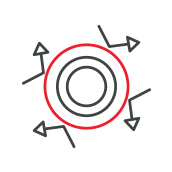 Penetration testing
Our penetration testing services test the security of your information systems. We identify vulnerabilities and help you fortify your protection.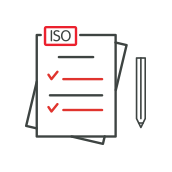 ISO 27001 compliance
ISO 27001 compliance and certification helps secure your valuable data and grow your business.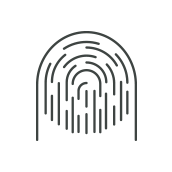 PII data security
We can provide advice on how to protect personal identifiable information (PII), which is highly sensitive in nature.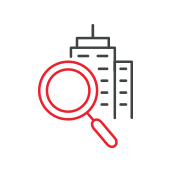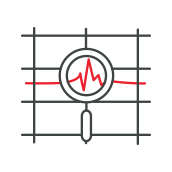 Vulnerability management
This service helps you to methodically identify and minimise vulnerabilities in your networks, computer infrastructure and applications.
Sense of Security is your trusted cyber security partner for local, state and federal government.
Opportunity
This local government council needed a strategic program of work to improve their security maturity, reduce existing risks, and position itself towards a future ISO 27001/2 certification.
Achievements
Delivering an enterprise cyber security review (ECSR) including detailed findings, risks and remediation options
Delivering a strategic roadmap to increase current security maturity
Delivering a PCI gap assessment for all council payment channels
Delivering a PCI-aligned document suite including recommendations for PCI-compliant processes that will reduce the organisation's risk exposure and bring the council into a lower compliance footprint.
Opportunity
This state government agency engaged Sense of Security for security assessment work, including PCI DSS advisory and annual security testing.
Achievements
A complete review of the corporate network infrastructure, web applications and SCADA ITS network
An assessment of the security posture of the in-scope network and infrastructure,
A technical examination of the in-scope web applications and web services
Detailed reporting on identified vulnerabilities and recommendations for the remediation of risk
An ongoing partnership for all their cyber security needs.
Opportunity
This government agency engaged Sense of Security to provide security testing services for their large online portal. The objective was to satisfy internal audit and governance requirements while identifying vulnerabilities and providing recommendations.
Achievements
We carried out web application testing, penetration testing and host assessment services
We delivered on time and exceeded client's expectations
Our team identified vulnerabilities not previously identified by other suppliers
As part of the service, we also delivered reporting and recommendations for future improvements.