Industry experts
Cyber security for the Education sector
The education sector is a prime target for malicious hackers who seek to disrupt operations or to gain financially by compromising systems at schools, universities and colleges. They also have extensive insider issues with inquisitive and disruptive students, the open nature of their networks, and the sheer scale of campus networks.
Education sector under threat
Education facilities are frequent targets for ransomware, DDoS attacks and data breaches. Organisations in the education sector turn to Sense of Security to review and secure systems and to improve their approach to cybersecurity to ensure data protection and maintain student and staff privacy.
Ensuring that your systems and procedures maintain the highest level of cyber security is imperative in today's threat landscape. In the education sector, it's often human error that leads to the most devastating consequences.
Sense of Security helps education organisations secure data and systems.
We:
Provide strategic advice on effective approaches to security
Help you align security to your organisational goals, and
Assist in risk management to combat an ever-evolving range of threats.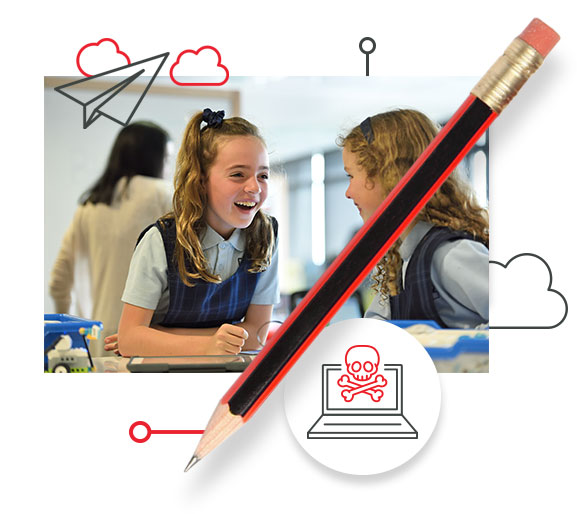 Sense of Security is your trusted cyber security partner in the Education Sector.
Education industry case studies
Higher Education Institution
Opportunity
The client approached Sense of Security following a Distributed Denial of Service attack that caused frequent outages of its online student services. With additional work required to remediate infrastructure faults causing weaknesses in its digital platforms, Sense of Security was engaged to provide a broader service in the area of Distributed Denial of Service (DDoS).
Achievements
Undertook consultation and review process to identify appropriate strategies required to resolve DDoS vulnerabilities.
Designed, implemented a measured DDoS testing program.
Opportunity
This client engaged Sense of Security to test its Student Management System (SMS) prior to launch, ensuring protection of sensitive data across web, mobile and cloud platforms storing enrolment, course management and examination information.
Achievements
Developed and implemented a testing program and remediation/retesting process to ensure faults had been remedied.
Presented key risks to the University for internal management..