Cyber Security Services
Incident response services
It is important to accept that, despite your best efforts, you will probably experience a cyber incident – like a notifiable data breach – and you need to be prepared when it happens.
Responding to data breaches and implementing a cyber security incident response plan
A robust response strategy includes pre-planning the actions you will take as soon as you know something is wrong with your online systems, and an accompanying crisis management plan to deal with the real-world fallout.
Sense of security has years of experience preparing incident response plans and we can provide you with a framework to deal with breaches effectively and comprehensively.
Effective, customised plans
Cyber incidents are a fact of life and we should have plans for how to handle them. And we should practice those plans so that we can respond effectively, and immediately, when we face the real thing.
Aiming for 100 percent security – even if you think you can achieve it – is not good business planning.
But where do you start?
At Sense of Security, our experts will work with you to assess your business, identify your needs and prioritise them into an action plan. We will then deliver tailored workshops and materials to train your front-line incident responders.
These include:
A complete, customised incident response plan (IRP)
Incident response policy documents and IR management plans
Forms and templates, including cyber security breach notification forms, checklists, and incident identification forms
Incident response playbooks and flowcharts that have been tested through scenario-based exercises
A communications policy, including guidelines for dealing with the media when a notifiable data breach has occurred.
Our comprehensive service includes a dedicated, 24/7 cyber security incident response hotline that ensures you will always have our experience and support at hand.
Incident response playbooks
Our easy-to-understand Incident Response (IR) playbooks equip your team with the information they need to make accurate and timely decisions during a crisis.
Our playbooks use Sense of Security's unique taxonomy for any type of cyber security incident classification. With a playbook, your team will be covered for any type of event or incident, including:
Hacking attacks
Malware/virus outbreaks
Data loss (IP and customer data)
Distributed Denial of Service (DDos)
Ransomware (Crypto, Denial of Service and DDoS).
Your customised playbook will explain how to identify and respond to each type of incident, and is divided into different actions for the key response phases:
Preparation
Detection and analysis
Containment, eradication and recovery
Post-incident activity.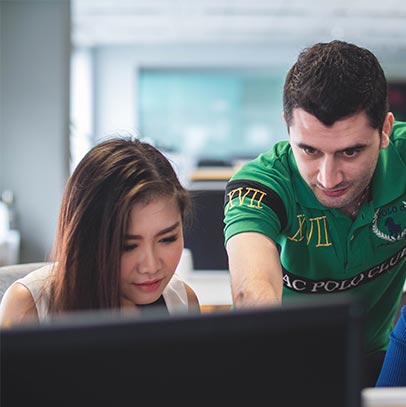 Your incident response team
We will work with you to identify and establish your optimal incident response team, mapping IR roles and back-up personnel to ensure maximum availability.


Learn more about IT security incident response.

Download our incident response
fact sheet

or speak to one of our trusted cyber advisors on 1300 922 923 or make an enquiry today.