Saving your Windows 10 rollout from calamity
The case for advanced 
security testing
In terms of Enterprise Computing for laptops and desktops (we will collectively refer to these as workstations), Microsoft Windows 10 is the go-to-choice for large scale Operating System (OS) deployments. Workstations are often targeted by an adversary through a range of techniques including luring users to malicious web pages and phishing users through email borne attacks with malicious attachments. Given today's mobile workforce, laptops are also increasingly lost or stolen by attackers trying to access sensitive data stored on them.
Securing your workstation fleet is therefore an imperative. Testing the security controls is even more important because there is no use of going to the effort of defining and configuring the security profile if you do not know the controls will actually work!
Large scale rollouts generally include the creation of a reference image to serve as the foundation for the devices in your organisation. This also often termed as the Golden Image or Standard Operating Environment (SOE).
Ensuring this is secured can prevent large scale flaws spreading across your organisation. Download the full whitepaper for insights and tips on how to avoid calamity.
Get the full document here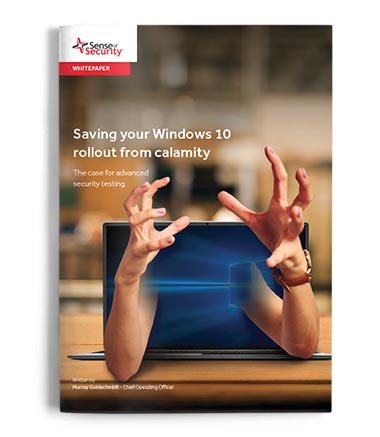 If you need assistance with fully understanding this report or would like to chat further about your security needs, our specialists consultants are here to help you. Please
contact us
today.